How to Install Echo Wizard On Kodi
If you are looking for how to install Echo Wizard on Kodi, look no further! In this comprehensive tutorial, we will answer all of your questions and provide helpful tips along the way. Our guide includes reviews, tips and a useful video tutorial that makes the installation process easy to follow.
---
---
Why Do You Need to Install Echo Wizard on Kodi?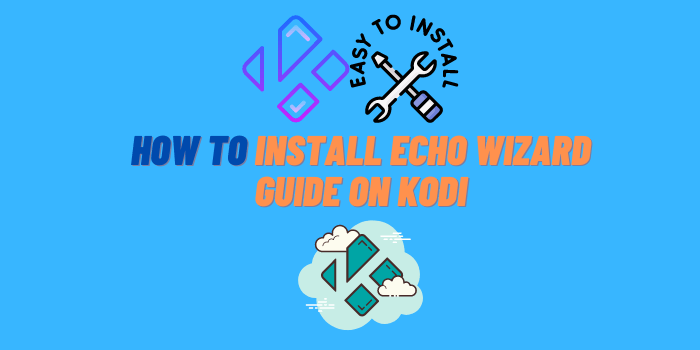 Echo Wizard is a Kodi tool that allows you to manage your add-ons and repositories. It also includes a number of features that make it an essential part of any Kodi setup. If you are new to Kodi, then Echo Wizard can be a valuable asset. It can help you manage your add-ons and find new ones to install. You can also use it to keep your system up-to-date and troubleshoot any problems you may encounter.
For more experienced users, Echo Wizard can still be useful. It provides an easy way to update your system and add new features. You can also use it to backup your settings and restore them if needed. Installing Echo Wizard on Kodi is simple and only takes a few minutes. You can find our step-by-step guide below, along with a helpful video tutorial.
How to Install Echo Wizard on Kodi Media Player
The Echo Wizard is a third-party source that provides various functions like the ability to set up and use a Kodi device. It also has apps for addons in addition with restore, maintenance devices as well! To install this unique software, go ahead below.
Step #1. Download the
Colossus repository
, save it to a place where you can easily access it.
Step #2. From the Kodi main screen, click on Addons.
Step #3. Then, to access your account settings, click the Settings Icon that appears in the top left corner of your screen.
Step #4. To allow unknown sources on Kodi, go to Settings -> Scroll down and select the Addons option. Then, under Unknown Sources, choose Yes.
Step #5. You'll be prompted to confirm installation if you click on the Unknown Sources option. Then press Yes in the pop-up window that appears.
Step #6. To quit Kodi, go to the main screen by pressing the return button (Back arrow).
Step #7. Go to Addons.
Step #8. Then, on the top left corner of your screen, click the Addon Browser Icon.
Step #9. Click Install from Zip File.
Step #10. Go to where you saved the Colossus Repo file in the first step.
Step #11. Select the repository.colossus.999.999-x.zip file and click Open after it has finished downloading. Wait for the Addon Enabled notification to appear when you open the repository folder on your device screen.
Step #12. Select the Repository tab and then click Install from repository.
Step #13. Go to Colossus Repository → Click on Program Addons → Click on Echo Wizard.
Step #14. Click Install, then wait for the Addon enabled notification at the bottom right corner of your screen.
That's it 😉
What Should You Do If You Discover Issues With Echo Wizard?
No Stream Available. The video you are trying to watch has been blocked because it conflicts with one or more other add-ons. This can happen after installing the Echo Wizard software and may be due to an update in that package, but there's also no guarantee of when this will occur so keep your eyes peeled!
Failed to Install Dependency. There are times when the error occurs because some important files or contents have been deleted from your remote repository. And this can happen due to an outdated installation of said add-on, as well if it was shut down before finishing its cycle through updates which cause all kinds problems with installing new ones properly later on down the line!
Echo Wizard Kodi Not Working. The error message "Echo Wizard Kodi Not Working" is a frustrating one. It's because of an outdated repository that hasn't been updated recently, and in order for this problem to resolve itself you'll need remove TDB Repository from your system as well as install the newer version available through their own website or installer app on Android TVs (or iPhones if picking up where there've already been purchases).
Echo Wizard on Kodi by Wookie Community
One of the technical experts in this area shared his own experience with using third-party builds.
He had always been a bit of a tech geek and loved nothing more than tinkering with his Kodi installation. But over time, it became cluttered and slow. He had heard about community builds, but was hesitant to try them out, fearing the bloatware that often came with them.
But finally, he decided to take the plunge and install the Wookie build. And he was he glad he did! It ran smoothly and looked great. He was able to find everything he needed without any slowdown or lag. He highly recommends this build to anyone looking for an optimal Kodi experience.
FAQ about Echo Wizard on Kodi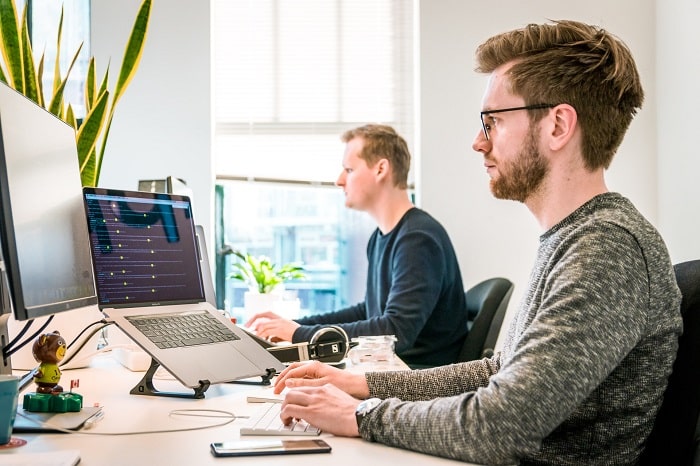 How to Update to the Latest Version of Echo Wizard?
If you want to update your version of Echo Wizard, simply follow the steps in our guide above. You can find the latest version on their website.
What is the Best Alternative to Echo Wizard?
There are a few alternatives to Echo Wizard, but we think that Ares Wizard is the best one. It has a great selection of add-ons, it's easy to use, and it's constantly updated so you'll always have the latest and greatest versions of your favorite add-ons.
How Do I Get Help with Echo Wizard?
If you're having trouble with Echo Wizard, there are a few places you can go for help:
The first is Kodi's official support forums. Here, you can search for solutions to common problems or post a question of your own.
Another great resource is the Echo Wizard website. Here, you'll find a comprehensive list of FAQs as well as contact information for the developers.
Finally, you can always reach out to the Echo Wizard team on social media. They're active on both Twitter and Facebook and are always happy to help!
Endnotes
If you've followed all of the steps in this tutorial, then you should now be up and running with Echo Wizard on Kodi. If you run into any problems or have any questions, feel free to reach out to us in the comments section below or on social media. We're always happy to help! Thanks for reading!