What is the best digital piano for a classical Pianist? Reviews can be confusing and unreliable if they don't really break down the question of what you are trying to do, or what is important to you. So, read this article to get a range of great ideas for the advanced classical pianist or for a beginner. We'll look at different factors like the best sound, cost, portability, feel, etc. plus specific features like pianos with weighted keys and much more to make our list.

Traditional acoustic Pianos – Upright, Baby Grand or Grand – are wonderful and it's great if you have the money and room to own one. The downsides though are many: Good ones are very expensive, they are heavy and difficult to move, they take up a lot of space, they don't like getting hot or cold and they cost money to run as they need regular professional tuning.
Electric and electronic pianos have been around for decades and become so popular because they have none of these acoustic piano drawbacks and now with recent advances in digital sampling and modeling have great acoustic piano-like sounds, plus a host of useful features acoustic pianos don't have. So, which digital piano is best for classical music? No digital piano yet fully replaces an acoustic for a purist as for reasons we'll look at later, the sound and feel of an acoustic are inherently different but digital pianos are great for rehearsals, practice, learning and teaching – and even some performances.
Plus, even if you are a professional pianist, supposing you live in an apartment or are a student sharing with others, or are moving around and renting different places? Are you really going to be popular with the neighbors or your landlord playing an acoustic piano at 1 am, even assuming you can get the piano into the apartment in the first place? For just the money spent moving and then re-tuning an acoustic, you could get a decent portable digital piano and some good headphones. So, we spent over 90 hours reviewing some popular and also less known digital piano brands, at different price points.
What is the Best Digital Piano for Classical Pianists?
---
Which digital piano is best for classical music?- Understanding Acoustics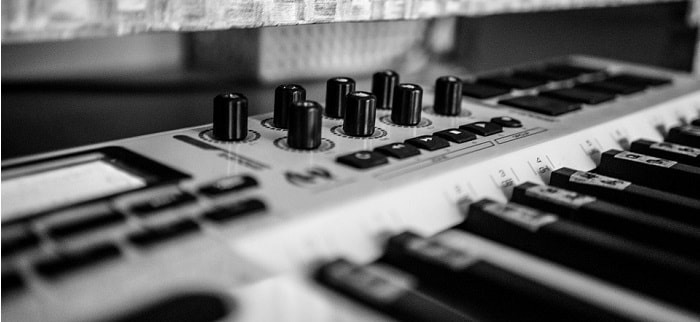 So, you want a great-sounding digital piano. What are the characteristics you need to look out for when buying? That's actually a quite complicated question, so we'll need to start with a little bit about the acoustics of a 'normal' Piano first. If you go to a big concert hall, a small music venue or even someone's house, you 'hear' an acoustic upright or grand piano in a complicated way. A First, we 'feel' the very low notes as well as 'hear' them, secondly, the whole resonating part of body of the Piano is vibrating, so the sound is coming from more than one or two points and thirdly the sound is bouncing around the room or hall, so we are getting direct but also indirect sound waves.
Sound modeling Digital Pianos
So, the first point to understand about digital pianos is they need good powered loudspeakers or good headphones to be heard correctly. Low frequencies are the hardest sounds for small-sized or cheap speakers to reproduce but given enough power, a big enough speaker cone, or the right design and you can get pretty good results, which you can feel as well as hear. Speakers also bounce sounds around too, which can help with realism. Headphones can't let you feel low frequencies in the same way and there is no sound bouncing, so look out for digital pianos with "sound modeling".
Sound sampling and weighted keys
A 'normal' acoustic piano produces a very rich and complex sound, with a lot of ability for the pianist via the keyboard to put nuanced expression into their playing, varying tempo, sustain, loudness, etc. So, look out for digital pianos with the ability to add your own expressions and not just trigger a crude preset sample.
OK, with that bit of consumer insight done, let's get into our full list
---
1. Yamaha YDP184R (Arius Series)
Best all-round Digital Piano
Yamaha is one of the big names in acoustic classical piano and their concert grands can be seen in venues all over the world and in recording studios. They have attempted to get as much of that know-how as possible into this high-end 88 key digital piano range. We are recommending the top-end model – the YDP 184R – which has Yamahas GH3 3-sensor Graded Hammer version of the keyboard (which gives a reasonably accurate kinetic 'feel' of playing heavier low notes, like an acoustic grand) and which uses synthetic ivory and ebony keys for a realistic look and tactile feel. That's important when transitioning to a real acoustic piano and is further helped by the three-pedal sustain and dampen design.
Virtual Resonance Modelling (VRM) is designed to increase the realism of the sound either going to the headphones or the built-in speakers. Now, of course, there's a limit to how good the sound quality of the built-in speakers on a model with this form factor can be, so running via an external good quality amplifier and full frequency range external speakers are recommended.
There are 24 voices and a MIDI interface (possibly of less use for some Classical work but great for all the other uses of MIDI like recording your practices or if composing etc.) and a huge 256 polyphony capability, so you aren't likely to run out of notes. There are the usual huge range digital keyboard bells and whistles and frankly, like so many of the digital pianos on our list, you probably won't actually get around to using all of them if Classical is your thing.
Pros:
Great sound and pretty realistic action
Cons:
Heavy and difficult to move around. The integral speakers are not the best way to get the best sound
Verdict:
There are higher-end and more expensive digital pianos than the Yamaha YDP 18 (including from Yamaha) but they will probably cost you a lot more and the extra cost might possibly not be worth it. Check out the unboxing and setup of the Yamaha here.
2. Alesis Recital 61
Best Digital Piano for Beginners
So, you or someone you know want to learn classical piano but you don't think to pay thousands of dollars for an acoustic piano is such a great idea until you are sure it's the right time to make that kind of commitment. Then why not check out this inexpensive 61 key model from Alesis or its 88 key bigger cousins? For a couple of hundred dollars, you get a very lightweight, very portable unit, that runs off mains or batteries, with semi-weighted keys, which feel good can be adjusted for volume versus contact force.
There are 10 pretty goodish Piano and other voices (good not great, just to be clear) and some great educational features on the keyboard like split mode (so a tutor can play alongside a pupil) and also a bundled online short piano tuition course (Skoove) redemption code.
There is no MIDI connector but there is a USB connection, ¼" jack for headphones or for connection to external audio systems and built-in speakers. You can also connect various foot pedals such as sustain. For the price, don't expect this to sound or play like a Bosendorfer Grand
Pros:
This is a great low cost/low-risk starter electric piano for beginners that is also portable enough to take traveling for the odd bit of practice or rehearsal
Cons:
Sound and feel wise this is good for the price but no competition to some of the other keyboards on our list. A carry case is not included, nor is there a standard one, which is a pity, so you will need to but a generic case. You will also need to buy a sustain pedal (around $30) separately.
Verdict:
A great choice for beginners on a tight budget, which is also portable and comes with some well thought out training ideas. To see the 88 key Alesis Recital version unboxed go here.
3. Roland FP-90
Best portable digital piano
Somewhere close to the Yamaha YDP range in terms of price and quality and way above the Alesis, is the Roland FP-90. Roland are expert digital keyboard manufacturers, with over 40 decades of experience. The FP-90 has a great acoustic piano feel, using what Roland calls "progressive hammer action with escapement" and great acoustic piano sounds, via Roland's in-house acoustic modeling.
For small venues or home use, there are fairly reasonable built-in speakers but studio-grade headphones or external high-quality speakers are needed to get the great results the FP-90 is capable of. There's a Bluetooth connection that gives a host of possibilities like a connection to the Roland Piano Partner 2 app on a mobile phone or tablet or to a Digital Audio Workstation (DAW).
The weighted action 88 keys, like the Yamaha, are carefully calibrated so that bass notes feel heavier. Wood is used on the keys too to help feel. Plenty of user controls allow you to adjust the FP-90 as needed.
Pros:
The FP-90 sounds and feels great for the money. Neat Bluetooth connectivity features
Cons:
Some users find the sound a little too digital (but others don't)
Verdict:
A worthy Roland rival to the Yamaha, that is way more portable. To check out the Roland sound try here.
4. LAGRIMA Digital Piano
Best 'all in one' traditional style beginners digital piano
A lot of budget digital pianos need accessories – stands, legs, pedals, etc. but this reasonably priced model comes as a fully configured unit that will sit in your room at home happily all by itself. It is not at all portable and is in fact quite heavy when you put it together but on the other hand, it is solid. So, you get an 88-note keyboard that feels a little weighty but is otherwise fine, built-in speakers, three pedals, dual headphone jack and USB/MIDI interfaces. Sound is OK for a beginner's digital piano and there are plenty of usual digital piano gizmos too which you can
see here
.
Pros:
Everything needed in one reasonable price package
Cons:
The sound is good but not great. Heavy key action. Design not everyone's taste
Verdict:
The Lagrima range is good for beginners who want a traditional-looking model. Not one for the road though.
5. Casio Privia PX160BK with Home Bundle
Best 'home bundle' digital piano package
Casio takes a slightly different approach to Lagrima, offering a reasonably priced 88 key digital piano – the PX160BK – as a standalone product, but will package up a whole bundle with it, including a stand, a stool, pedals, headphones, dust cover and even tutorial material. The digital piano part is pretty good, with a nice feeling velocity-sensitive weighted scaled hammer action and user adjustments. There are 5 reasonable piano voices plus various other instruments. Casio uses what they call AiR for acoustic modeling and the results are pretty good.
There are built-in speakers of okay quality but nothing special, dual audio output jack and midi interface via USB. Some clever stunt modes include a two-track recorder and a split mode for teacher/pupil or duets. It's worth saying more about the headphones, Behringer HPS3000 Studio Headphones which are a little different from consumer models. The point of studio headphones is to be accurate, not fancy and the Behringers do a good job of that with a 20Hz to 20Khz fairly flat response.
Pros:
Everything needed in one bundle
Cons:
No battery option, no Bluetooth, no rhythm box
Verdict:
A good mid-priced option that is not for the advanced classical pianist but would be great as a gift to someone learning classical piano and is a step up from budget models. You can see it demoed here.
6. Korg SP280BK 88-Key Digital Piano
Best mid-price beginners model
Korg has been known for digital keyboards since the 1980s and this is a credible digital piano. Sound and feel wise it may not seem to some to be the same standards as the slightly more expensive Yamaha or Roland models but Korg has made a pretty good facsimile of playing an acoustic. The keys are weighted, if a little heavy, and the sound modeling is OK, if not outstanding. We went for a bundle that included a sustain pedal, legs, and headphones, which is enough to get you started
Soundwise the acoustic piano voices are good and the built-in speakers are loud though their size limits their bass accuracy. It's a general rule in acoustics that since low frequencies mean moving a large volume of air, all else being equal, it's easier for a large speaker to do the job.

Pros:
A good not great model in most departments which is reasonably priced
Cons:
Korg's Natural Weighted Hammer Action is OK but not up the standard of the Yamaha or Roland. The single sustain pedal is less realistic than some three-pedal models. You may not get round to using some of the non-piano voices which is a good thing as some aren't that accurate
Verdict:
Great for a beginner who has a little more budget to spend. You can see a demo here.
7. Kawai ES100 Digital Piano
Best portable alternative to the alternatives
We couldn't complete our review without a quick mention of the Kawai ES100. This is a very portable lightweight model and a solid choice that
plays pretty well
via a graded hammer action though it doesn't quite have the acoustic realism of some other models. There's a built-in metronome, percussion, midi out and in etc. and a recording function plus some built-in lessons. The optional Kawai three-pedal product is well worth considering.
Pros:
Inexpensive Light and portable
Cons:
Realism is OK but not as good as some models
Verdict:
The Kawai ticks most boxes but is neither the cheapest nor the best
TOP Rated Digital Pianos for Classical Pianists
So, which digital piano is best for classical music and "What is the Best Digital Piano for Classical Pianists?"

All are good choices in their own way. So, what do you think? Let us know your ideas and comments below.
Last update on 2022-09-18 / Affiliate links / Images from Amazon Product Advertising API